Meeting your Distance Learning Needs
School Pathways Personalized Learning Student Information System (PLSIS) supports multiple school models. Our core competency is supporting Independent Study (IS) & Online Schools as well as Traditional, Classroom-Based educational programs to meet critical state reporting requirements, manage class enrollments, and daily lessons plans. In fact, SP offers features that can support Distance Learning along with improving processes when managing IS, Online, & Blended/Hybrid programs.
How can School Pathways support Distance Learning?
How does School Pathways support Independent Study (IS)?

School Pathways is the leading web-based SIS for supporting Independent Study and Online schools.
Key ability to support schools in fulfilling their compliance needs!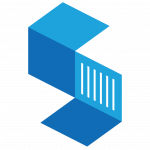 What are the advantages of curriculum integration?
Eliminates manual data entry into multiple systems
Streamlines access points for Teachers & Students
Visibility of Student Progress in SIS
All course work transfers to compliance documents
What are the benefits of Archiving?
Staff & families digitally sign/save documents online
Documents are saved electronically on secure servers
Schools meet critical compliance requirements
TIME & COST SAVINGS!