LEARNING FLEXIBILITY WITHOUT QUALITY COMPROMISE
Accommodate learners' need for flexibility without compromising student outcomes by creating individual instruction plans that leverage your preferred publisher's content and digital curriculum.

CONFIDENCE IN REQUIRED DOCUMENTATION
Collect, generate, store, sign, and verify all sorts of documentation related to independent study programs: registration, course documents, archiving, master learning agreements, and more.

VERIFIED ACTIVITY AND ATTENDANCE
We make it easy to comply with IS program requirements and ensure student success with verified learner activity, assignments, and attendance based on connected learning app time and engagement data.
Products Designed Specifically for Independent Study
We've been helping educators successfully manage independent study programs for over two decades. Our deep understanding of Independent Study programs is reflected in the unique tools and solutions that we offer to create, record, organize, and track the instructional plans, documents, and compliance reports unique to independent study.
Fuel Achievement by Meeting Each Student's Education Needs
Each learner in Independent Study Programs has unique interests and aptitudes. Our solutions empower your teachers to create individualized instructional plans backed by access to the instructional resources and digital content each student needs to take their own path to mastery of the required learning standards and measures.
Confidence in Documentation, Compliance, and Reporting
We make it easy to digitally create, deliver, collect, and store all of the documents required to ensure your Independent Study programs comply with state guidelines. Our system reduces the time required to generate compliance reports and verify data accuracy before submission to minimize errors and maximize funding received for your IS programs. Unique Independent Study Program Solutions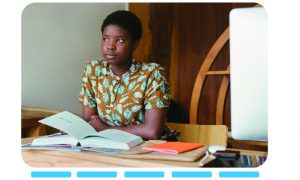 ENSURE EACH
LEARNER'S
SUCCESS
Ensure learners know what to do, when, and how, enabling them to manage their learning and activities on their schedule. Assign, collect, share, and discuss.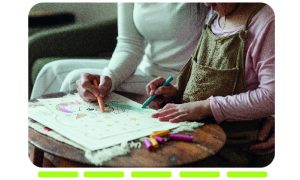 DIGITALLY ADMINISTER DOCUMENTS
WITH EASE
Simplify Independent Study administration and give administrators and teachers more time for instruction. Use our digital tools to more easily manage documents such as applications, master agreements, and work samples.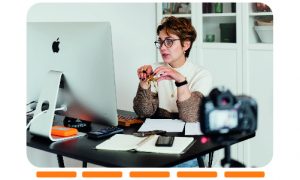 MANAGE COMPLIANCE AND CALPADS REPORTING WITH CONFIDENCE
We simplify Independent Study data collection and compliance reporting with capabilities perfected over decades of use in California Independent Study Schools.
I can say without exaggeration that working with you at School Pathways has been one of the brightest parts of moving our school forward. Their pleasant, prompt, professionalism makes this a worry free part of what we do.
– Charles
– Desert Sands Charter High School, CA

Our Personalized Learning System (PLS) Is Purpose-built for Independent Study Programs
Our Personalized Learning System is designed to help educators manage the complex 1:1 (individualized) instructional and administrative rigors of independent study. It's the hub for teachers and learners alike, connecting the resources, content, and documents needed to deliver outstanding IS-based education.
Create a Smooth Independent Learning Experience
Take confidence in being able to adapt courses and traditional school to independent learners, fostering student growth and outcomes. Reduce the burden on teachers and furnish tools that speed up lesson plan creation while adjusting for standards and Common Core requirements.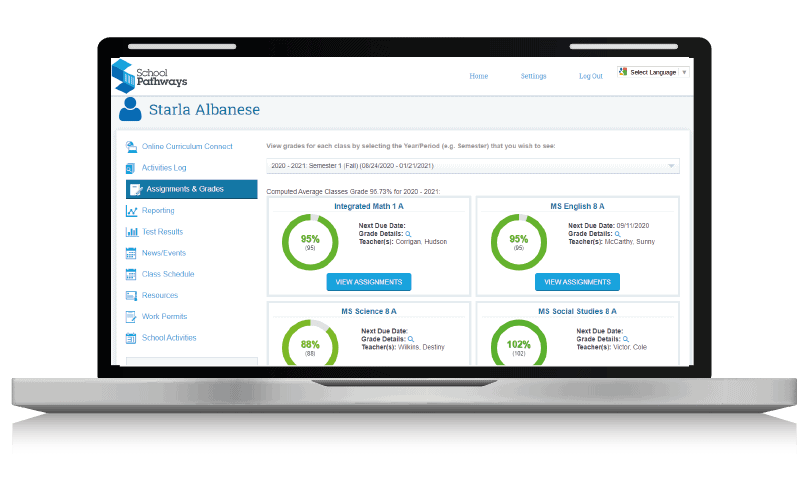 Simplify Independent Study Administration, Instruction and Compliance
Take confidence in administering IS forms and documents, adapting courses and delivering content to independent learners and adhering to Indepdent Study program compliance requirements.
Use Data Insights to Improve Student Outcomes
We enable your teachers to use data on attendance, learning activity, grades, and assessment results to evaluate student progress and help each independent learner to progress and grow by focusing on the areas in which they need to improve most.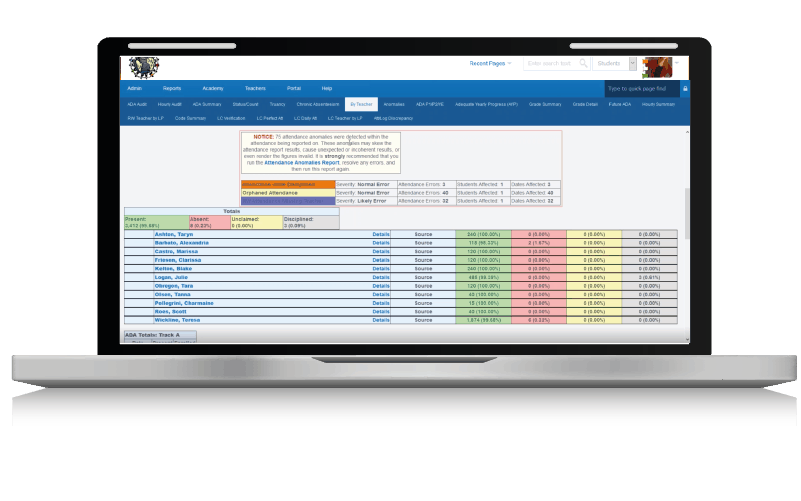 Find Out More About Our Independent Study Software Solution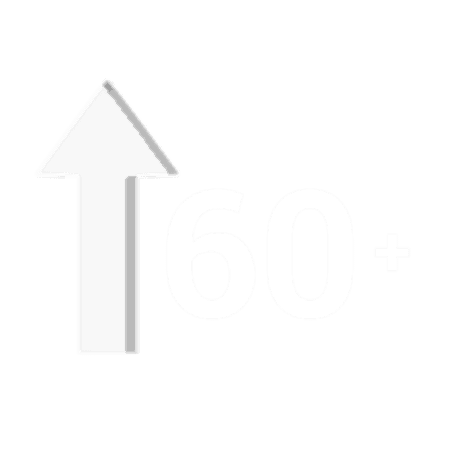 Administrative hours saved on rostering per year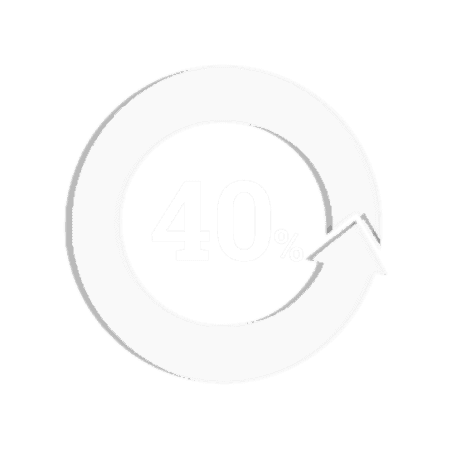 Time savings on managing master agreements
Reduction in time spend creating lesson plans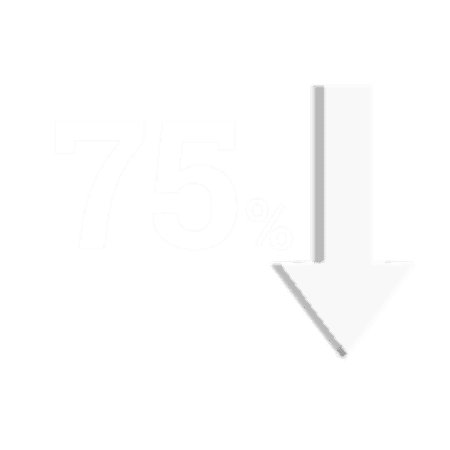 Decrease in time spent tracking student activity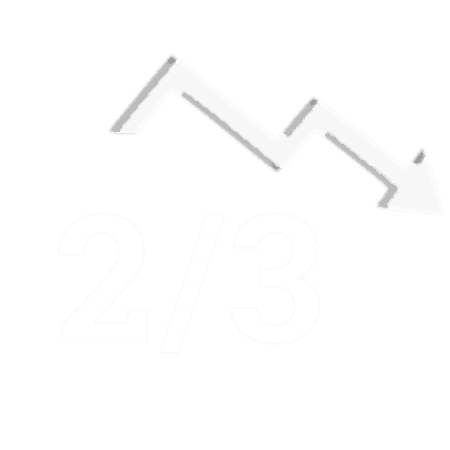 Reduction in time spent preparing for audits
Hybrid and Distance Learning
Discover products built to help educators create great learning experiences in hybrid and distance learning environments.
Personalized Learning System
Support 1:1 learning in any learning context for short or longer periods of time to ensure student outcomes.
Contact Us
Contact a member of the School Pathways team for more information about our products and solutions.