Online Form and Survey Builder
An integrated solution for schools to create and share online forms with custom question types and built-in reporting.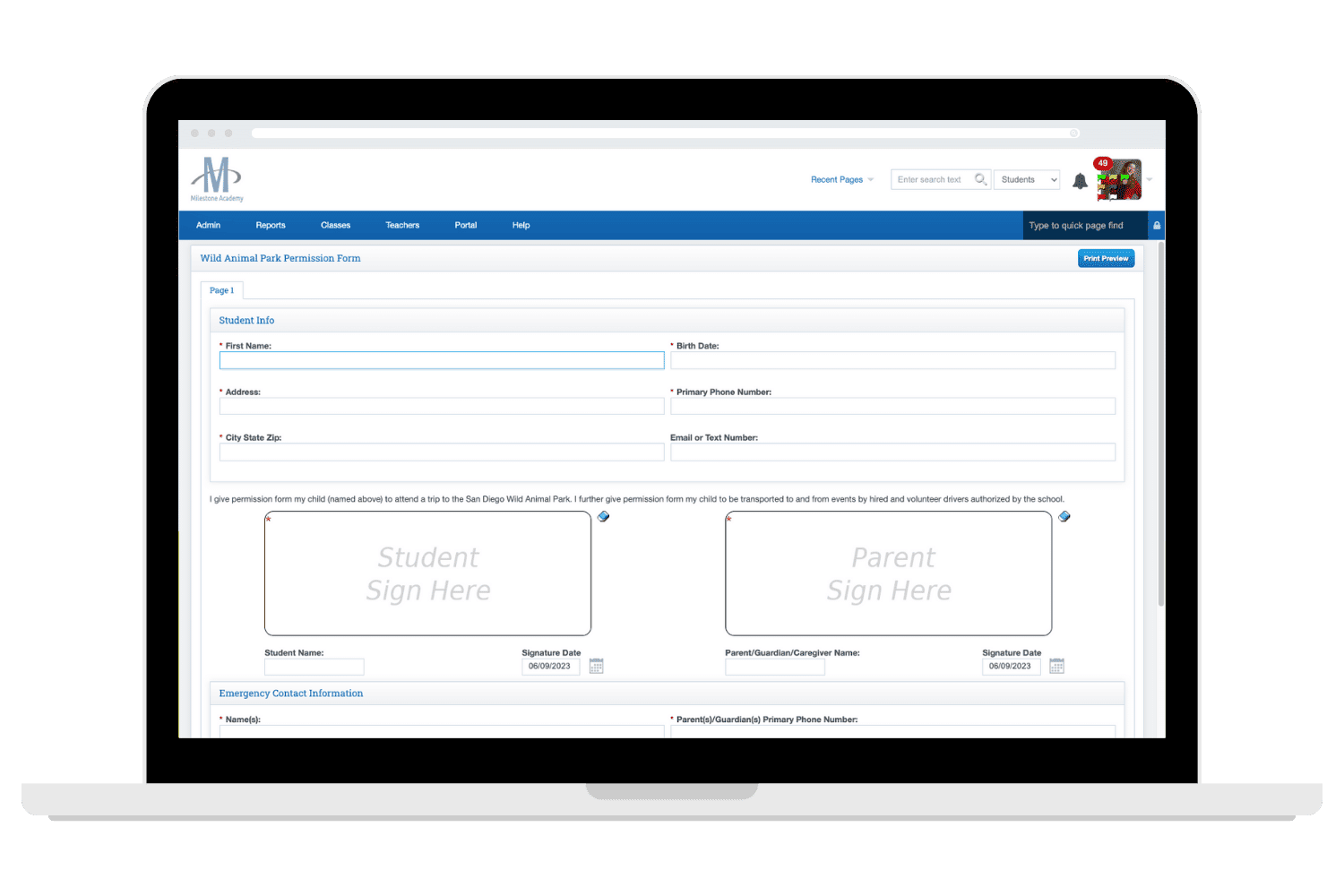 Create Custom Forms and Surveys
Use School Pathways' Forms & Surveys for your school's registration documentation, permission slips, parent-teacher conference requests, feedback surveys, and more.
Add any type of question to your custom online form including student data fields, text fields, multiple choice, and rating scales.
Collect Online Signatures
Signature boxes can also be added to your form or survey to collect digital signatures from students, parents, or staff. Use a custom workflow to decide which signatures to collect first, if you have a designated approvals process, or just send the form out for signatures all at once.

Save Time and Streamline Workflows
A central system for online forms and surveys that allows schools to build and share forms in minutes, collect real-time responses, and easily report on the results.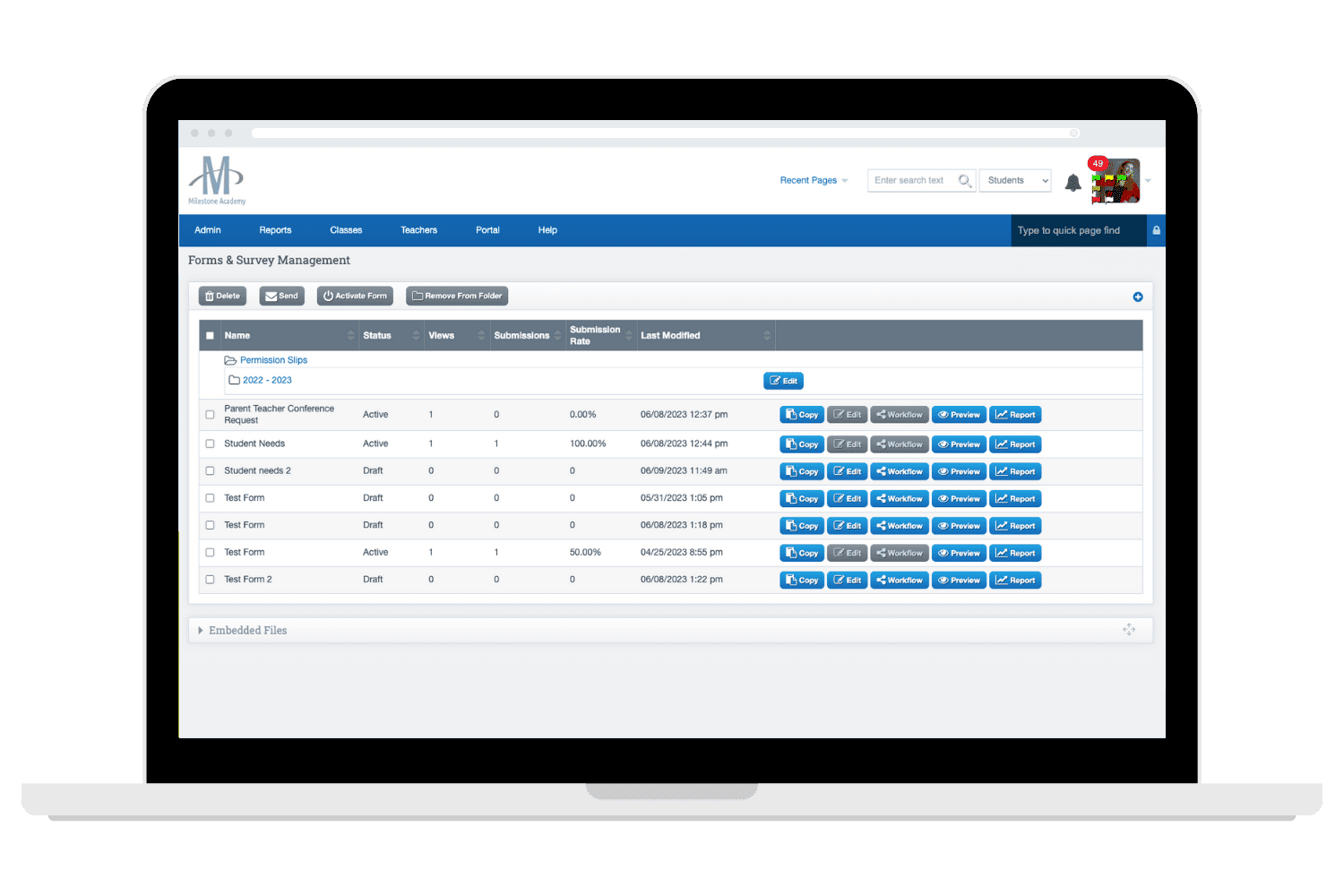 All forms and surveys live online in an easy-to-access folder system. Forms to be completed can be shared directly through School Pathways' registration platform, our integrated Student and Parent Portals, over email, or via url. Forms can even be printed to distribute physical copies.
Submitted responses are stored in an online archive with access to built-in reporting or PDF versions of each form or survey in full.
Integrate with Our Student Information System
Forms & Surveys integrates with School Pathways' Student Information System giving you the option to auto-populate known information in a form or update an SIS field based on newly submitted information.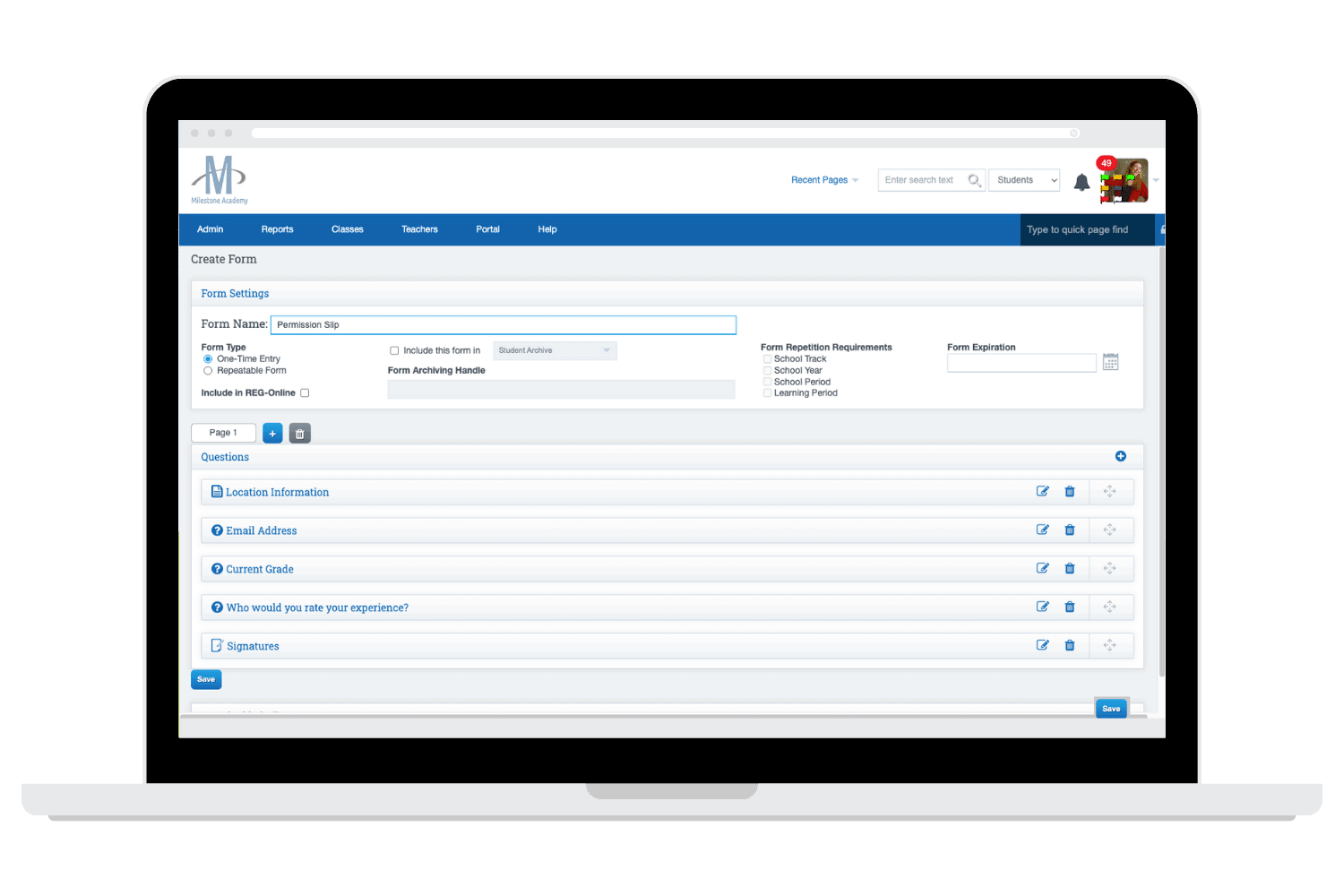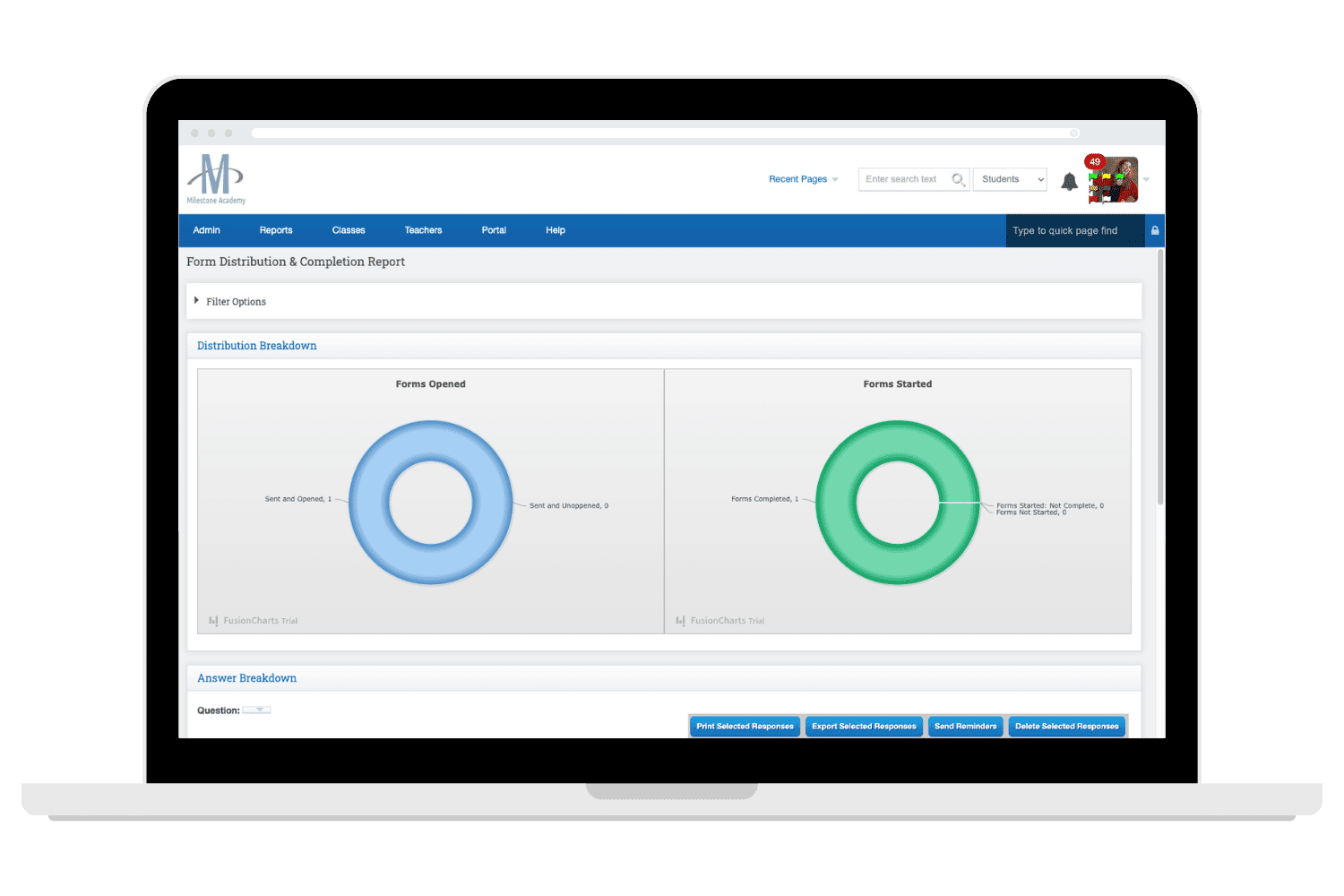 Track Responses in Real-Time
Track who has received and submitted each form or survey and the overall percentage of forms completed. Report on responses in bulk or via individual breakdown to analyze feedback and better understand the information collected from your students and families.
Find Out More About Our Form and Survey Builder
To find out more about our solutions, our support or services, or to get a demo, contact us.
Highlighted Features of Our Form and Survey Builder







DIGITAL DISTRIBUTION AND STORAGE
Why School Pathways
Discover why schools love us, what sets us apart from other providers, and our unique history and focus on personalized learning.
Personalized Learning System
Support 1:1 learning in any learning context for short or longer periods of time to ensure student outcomes.
Contact Us
To find out more about School Pathways, our products, our solutions, or to get a demo, contact us today to speak with a team member.