Online Student Registration System
A mobile-friendly online student registration system to enroll your new and returning students.

Simplify Online Student Registration
Save time and improve student data security with our online registration system, a mobile-friendly portal through which families can submit all of the data and documents required to enroll a new or returning student.
Go Digital to Simplify Student Registration
Move your annual student registration system online. Eliminate in-person family enrollment appointments, improve data security, and reduce the difficulty and cost of paper-based registration processes. Create a simple, straightforward online registration system for your families.
Enable families to register from any device and collect required data and paperwork faster and directly integrate student registration data to School Pathways' SIS.
Reduce Costs, Improve Student Data Security, and Be Better Prepared for Day 1
Collecting paper forms and scheduling in-person enrollment fairs is costly and creates issues with student data quality and security. Moving registration online will save your staff and families countless hours during enrollment season, while eliminating the costs and risks of exchanging unsecured paper documents.
Simplify the process by going online. Get more students registered and give your educators a heads-up on student rosters, learning accommodations, enrollment numbers, and schedules thanks to on-time and up-to-date student information.

Reduce errors, cost, and burdens
Faster access to clean student registration data means better resource planning and allocation, such as planning bus routes.
The enrollment process in School Pathways' online registration module is sooo much faster and easier than the one in the other program we were using. I can do ten enrollments in the time it took me to do one before.
– Linda
– Somis Academy, CA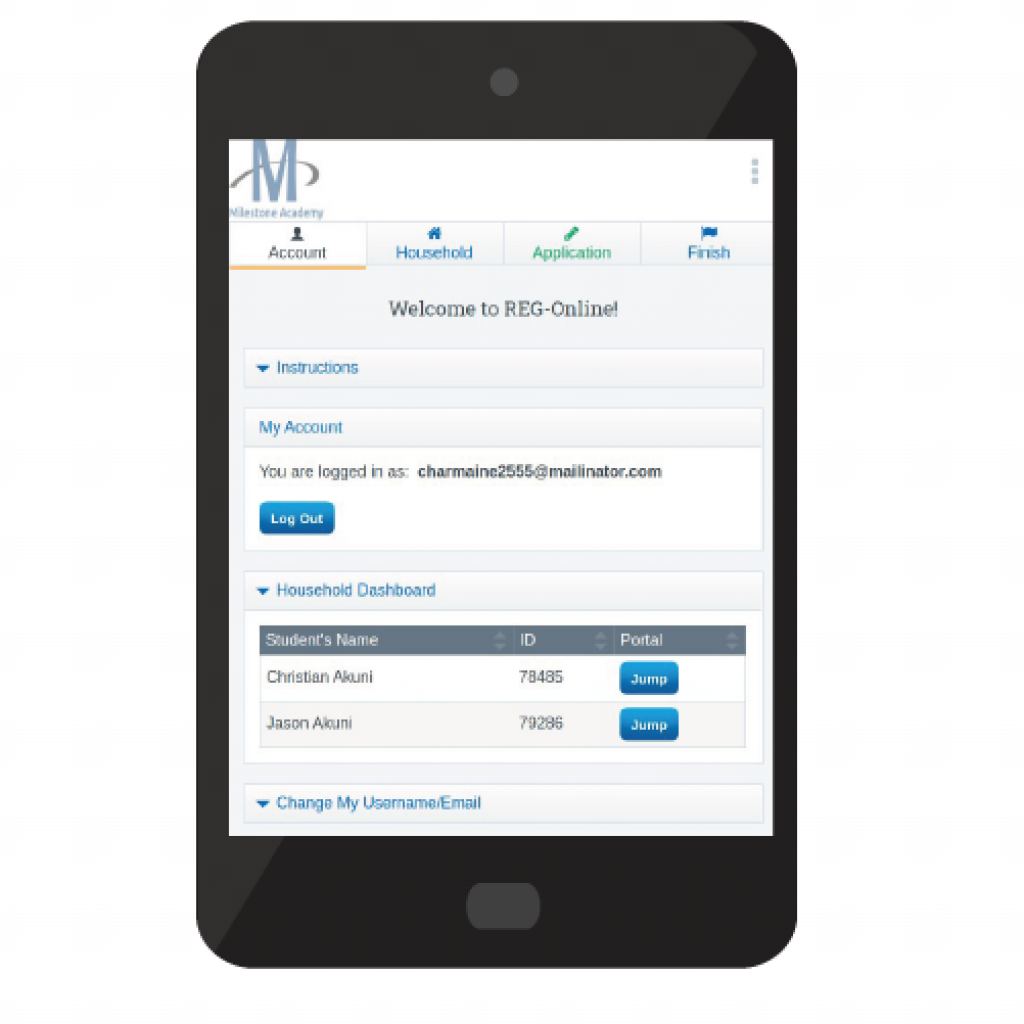 Mobile-friendly Student Registration Portal
From form completion to document submission, we make it easy to get students registered, allowing parents to submit all of the necessary data for student registration on any device. Our registration system is mobile-friendly and accessible for families wherever they are.
Collect and Verify Documentation for Registration
Collect documents such as proof of address, proof of identity, or similar required items for free and reduced price meal students. Provide eSignatures to families, verify documents, and notify families that documents have been accepted and approved.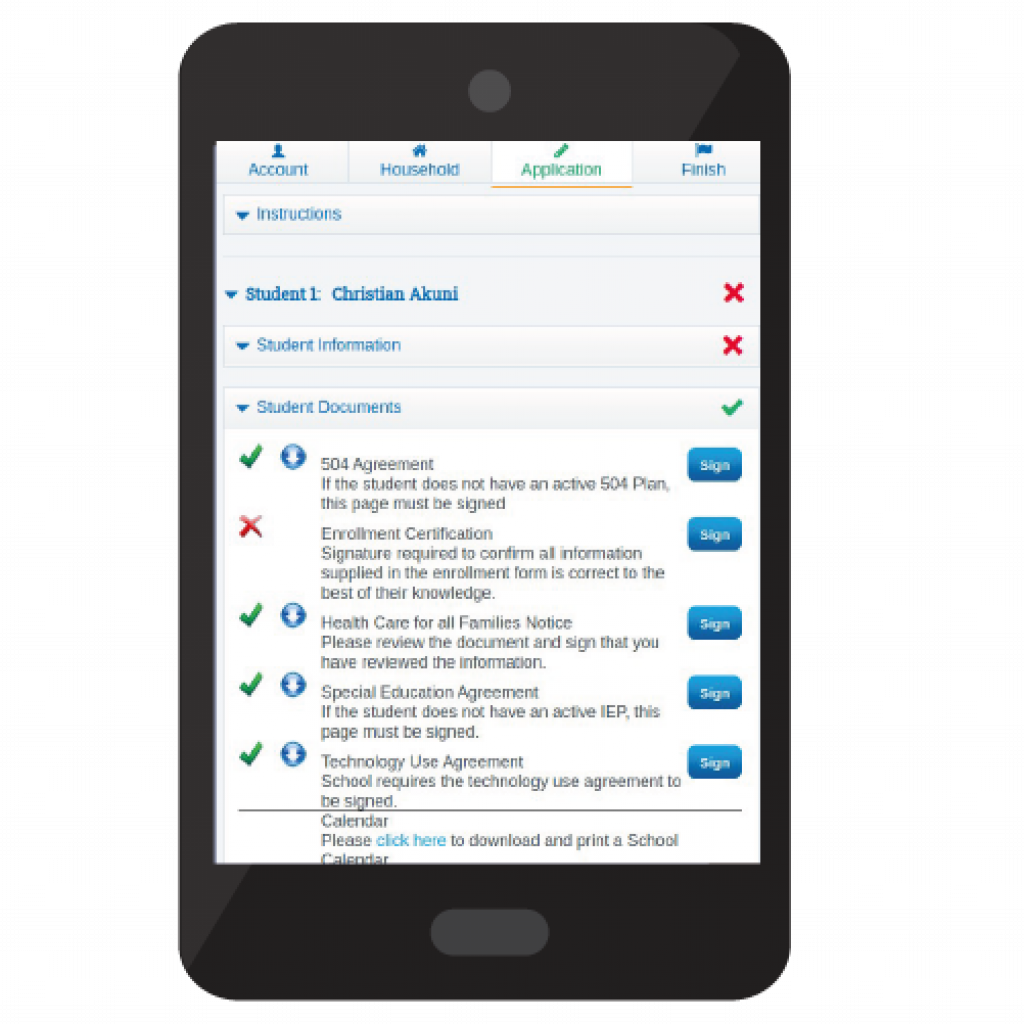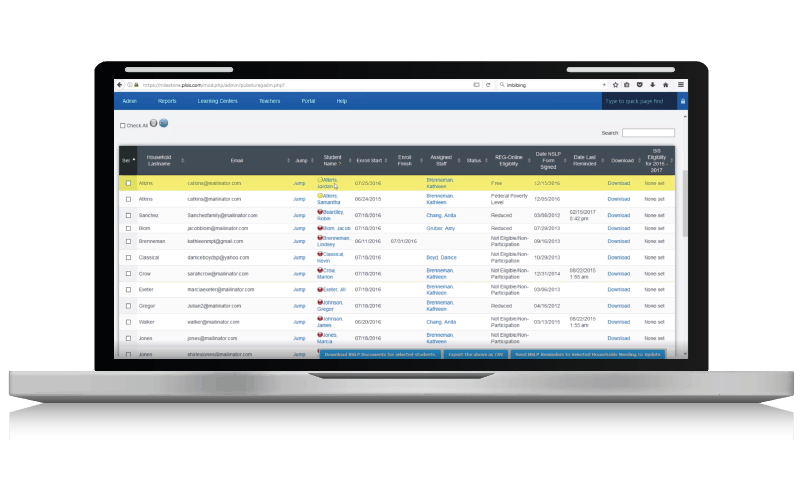 Application Review and Approvals
Review, verify and accept applications for enrollment online. Manage applications by family, by grade, and by seats available. Keep families informed with simple, easy communication about the status of their application(s).
Find Out More About Our Student Registration System
To find out more about our solutions, our support or services, or to get a demo, contact us.
Highlighted Features of Our Student Registration System

CUSTOMIZED FORMS

MOBILE FRIENDLY

DOCUMENT COLLECTION

DOCUMENT VERIFICATION AND ESIGNATURE

FAMILIES REGISTER, ADMINS APPROVE

DATA VALIDATION AND ERROR CHECKS

SAVE PAPER, REDUCE COSTS

SEAMLESS DATA INTEGRATION WITH OUR SIS
Why School Pathways
Discover why schools love us, what sets us apart from other providers, and our unique history and focus on personalized learning.
Personalized Learning System
Support 1:1 learning in any learning context for short or longer periods of time to ensure student outcomes
Contact Us
To find out more about School Pathways, our products, our solutions, or to get a demo, contact us today to speak with a team member.