School Pathways Training
Network. Learn. Grow.
2020 School Pathways' 6th Annual Spring Academies
We Invite our Valued Schools, Districts and County Offices of Ed to participate in the 2020 School Pathways' Annual Users Academies!
This is your opportunity to engage in hands-on user training sessions and interact with fellow School Pathways Users. Our experienced and knowledgeable School Pathways Team will share valuable insights into the latest PLSIS enhancements & Upgrades that will benefit every level of SIS Users: Administrators, Back-Office Personnel, and Teachers. Session topics are presented in a relaxed, classroom-like atmosphere, where questions and peer engagement are encouraged.
Space is limited, so register now to secure your spot!  We look forward to seeing you there!
March 25th-26th, 2020
Embassy Suites by Hilton Anaheim – South
11767 Harbor Boulevard
Garden Grove, CA 92840
April 27th-28th, 2020
Embassy Suites by Hilton Sacramento
Riverfront Promenade
100 Capitol Mall
Sacramento, CA 95814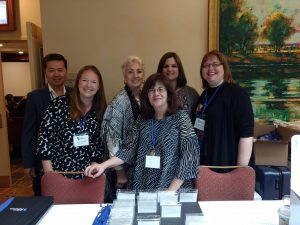 ________________________________________________________________________
See what people are saying about the Academies!
"Every session I attended was useful.  I learned something new in each one."
"All sessions were very informational, especially with "Best Practice" directive."
"I think every new staff or employee should attend at least one School Pathways Academy."
"My first time and I'll be back!"
"Loved the question and answer session!"
"Great workshops"
"Instructors are knowledgeable and professional."
"I really enjoyed the conference! Excited for next  year's conference!"
"Your training sessions get better with every event.  Your staff and your product are simply the BEST!"
"Great learning experience.  I feel my value has increased with the knowledge you have provided."
"Very informative.  Well worth the trip."
"The deep School Pathways program operated by responsive admin and account managers is an invaluable tool for data management.  School Pathways makes my job easier and I love sharing with others ways that this program can make their job easier as well!!"
"As a counselor, this conference was invaluable!  Thank you!"
"I appreciate the organization of the event: scheduling, breaks, snacks – all are scheduled and planned out well.  Thank you."