Instruction Interrupted, in an Instant: A Story from an Experienced Educator in the Pandemic
Dr. Sally I'Anson is a seasoned educator and academic with years of experience under her belt. She shares her experience, a story from an experienced educator in the pandemic when it hit, with honesty and insight – a story to which many educators can relate and one which highlights some of the challenges of switching to virtual instruction in an instant.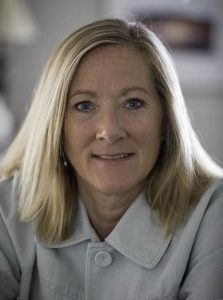 A Timely Arrival as School Director
I took over as the Director of a school three weeks before our governor shut down every school in Virginia to flatten the curve of the spread of the pandemic. Watching the governor's press conferences leading up to the shutdown, I repeatedly found myself sitting motionless in stunned silence.
On the day of the shutdown, despite my 30+ years in education, including masters and doctorate degrees and a variety of roles as a practitioner, from school teacher, principal, district central office leader, and adjunct professor, I recognized pretty quickly that neither my academic training nor my experiential knowledge had prepared me for what lay ahead. What I knew well, teaching and learning had abruptly stopped making sense.
Highly action-oriented, I was paralyzed by how profoundly stuck I felt as a school leader during this time of uncertainty. I felt overwhelmed trying to determine what would happen next and assimilating the constantly changing and conflicting information about what we needed to do to stay safe and ensure the health of my students in considering my next move. My past successes had been grounded in research, data, and analytics and, in March of 2020, it was not feasible to use hard data to make decisions to shape the new reality of creating virtual instruction to extend our school beyond its walls.
A School Without Walls, Adapting, and a Look Into Pedagogy
As an institution, schools have been operating essentially the same way for centuries. While the curricula and pedagogy have improved dramatically, how we "do" school has remained stubbornly unchanged. Yet, unless my school beyond walls could provide immediate and comparable teaching and learning, parents would seek other school options, looking for alternative schools that could produce the same level of educational engagement and learning outcomes to those attained before the school closed. Parental expectations and demands that are understandable, but at the time seemed to be categorically outrageous.
The complex problem I needed to solve was how to address the concerns of the parents and students by continuing to provide an acceptable level of instructional engagement i.e. teaching while convincing my teachers to adapt to the circumstances and continue teaching in an entirely new way. I had to find a way to convince parents to continue paying tuition so I could pay the teachers and convince the teachers they could learn how to provide virtual instruction that was worth the price of tuition.
Stakeholder Management and Virtual Instruction: Parents
Parents' views regarding continuing to pay tuition for virtual instruction varied in the extreme. For example, one parent, after spending 60 minutes berating me on the phone said, "School is a service, like going to the gym. If the gym is closed, and I am unable to work out there, I will be reimbursed for my monthly gym membership because services were not rendered." She also explained, that like the attendants at her gym, teachers should be left to their own devices to seek alternative sources of income. She didn't see any value in virtual instruction and demanded a full tuition refund for the final two months of the school year.
That call left me shocked, and angry. My education and training that had always made me feel empowered and able to manage most teaching and learning challenges with aplomb, seemed to have vanished.
At the same time there were parents at the other extreme who were kind and charitable and waived eventual refunds and would consistently engage their children in our virtual instruction. I think these parents were mostly those who had also attended the school or were generally optimistic about the duration of the pandemic.
I had always viewed "school" as a community endeavor born out of a partnership between families and schools to educate its citizens. Never, had I thought of education as merely as service. It was so much more than a service to me in not only its complexity but also in the personal, societal, and cultural value it provides. That phone call helped me to see that the pandemic had the potential to change peoples' perception of education when it is delivered and accessed from outside of a school building.
Transformative and Immediate Changes
As a lifetime educator, never had I been challenged to make such transformative, and immediate changes. We are accustomed to the glacial pace of school reform. My modus operandi for change is grounded in the practice of implementing a change by first identifying stakeholders, second conducting meetings and focus groups, third mining the research for information to inform the change, fourth piloting the new idea, using data from the pilot to improve the approach, and fifth implementing the change. There was almost no time to do things in this manner.
Teachers are caregivers, they love their students and they truly enjoy teaching. Most didn't go to school to teach students on-line. They love their teacher-student interactions that occur in the classroom. They protect things in their classrooms and are very possessive of the instructional resources they have created and collected during their career. I mention this because my teachers were VERY HAPPY with the way things were before the pandemic hit. Once the school closed, they were mourning not being able to finish the year with their students and teach the great lessons they had planned for them. They missed spending time with each other. They were sad and scared about their safety, the safety of their families, and the safety of their students.
The last thing they wanted to hear from their new leader was "Hey ladies, let's use some technology you know nothing about to teach your kids lessons that you will have to completely change and deliver in an entirely new way without any formal training." They were also not going to get excited when they learned about how quickly all of this had to happen. However, I also knew they were afraid of getting COVID-19 at the school and they would appreciate the opportunity to be paid while working from home
I needed to quickly find a way to help the anxious, sad teachers to quickly learn how to create value in virtual instruction for the parents and students. That perceived value was the only thing that would keep parents paying the tuition that I could use to pay the teachers. It was a cycle that I knew I had to make work because the teachers were not going to take all this on and work for free and the parents had to see some evidence that their children were learning.
Related Posts
A Student Information System (SIS) is the hub for student-centered school processes that allows educators to efficiently manage student records, […]

In an environment where teachers frequently shoulder their students' emotional and physical well-being, it has become increasingly crucial to establish ways to […]

As we approach the end of 2023, it's helpful to take a step back and reflect on the insights we've […]