School Pathways Student Information System
Solutions tailored to your school's needs
Student information systems have the potential to do amazing things. Most are designed to be one size fits all with little room for adapting to an individual school's needs. School Pathways takes a radically different approach – one with your needs in mind.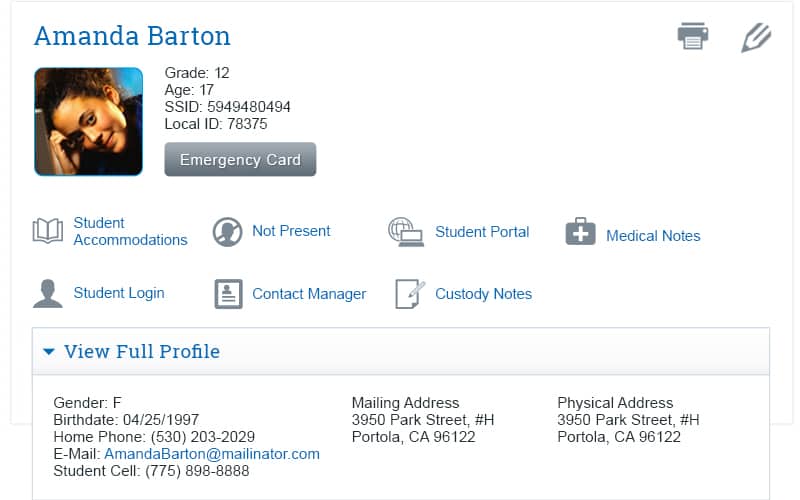 Front office solutions
Easy-to-use, web-based system that uses the Real Time Access Model
Administrative Dashboards  to get you the most important information QUICKLY!
Access to online student registration, integrated classes, grade books, report cards and transcripts
Easy access to current and historical student data
Ability to bridge data to over 40 different vendors
Contact Manager to track contacts and staff/student communication
Document Archiving
Create-a-Report – easy to use report generator
Online student application and registration system
Everything you need at your fingertips to do your job!
Student and Parent Portal
Students have access to

Single-Sign-On to outside sources such as online learning
Assignments, grades, teacher comments
Attendance
Events and Notifications and School Calendars
Access to Online Tutoring and other Resources
Progress Reports, Report Cards, Transcript Data
Standardized Test Scores
Class Schedules
Activity Logs

Parents/Guardians see all their students and similar information in one view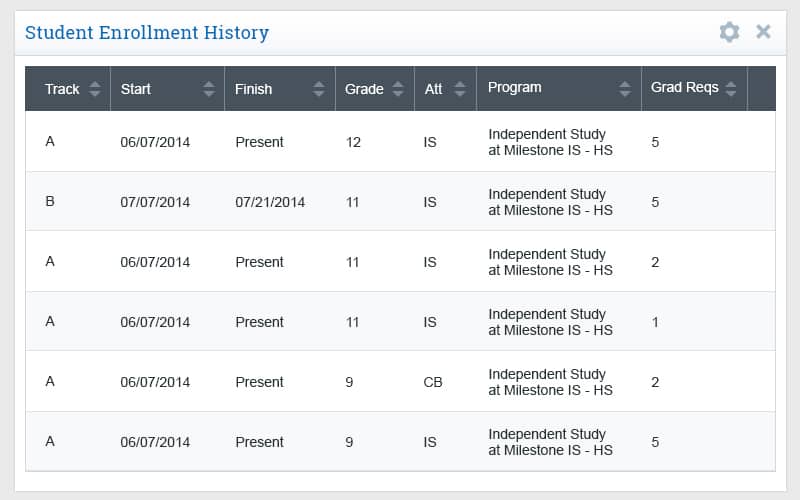 State Longitudinal Reporting Solutions
While School Pathways SIS was built with California in mind, we are ready to export files to any state system.
System is 100% CALPADS compliant
With a single click, you can create CALPADS reports for easy data checks prior to submission as well as generate extracts for CALPADS submission.
CBEDS-ORA
CRDC (Civil Rights Data Collection)
CALPADS – SSID Extracts, Data Reconciliation, Fall 1,Fall 2, EOY and Ongoing Updates.
Consulting Available.
Let us do your CALPADS for you!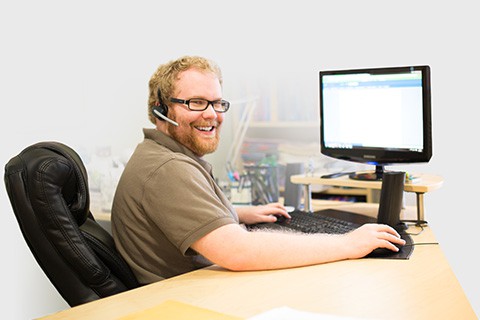 Support
Customers have access to free, live technical support including:

Onsite visits
Webinars
Automatic updates with no downtime

No extra charges for technical support and updates
The enrollment process in SpSIS is sooo much faster and easier than the one in the other program we were using. I can do ten enrollments in SpSIS in the time it took me before.
– Linda
Somis Academy