ReportWriter
Moving You from Paperwork Overload to Quality Education
Need a tool that will help you individualize education for your students? Do you have a classroom of students with multiple grade levels, various subject matters, or a group that needs differentiation? Look no further than ReporWriter.  This teacher tool creates assignment sheets to pace students through their school work.  It's personalized education made easy!
Lesson Plans
Teachers can choose from over 7000 curriculum lesson plans embedded in the system created from widely used textbooks from publishers such as Glencoe, Prentice Hall, McDougal Littell and Holt as well as lesser known homeschooling favorites.
Lesson plans can be delivered in "assignment" mode where all work students need to complete is listed in very specific terms or in "Project" mode where students have more autonomy , are more active learners, and work to solve problems through inquiry.
Student Aides and Reports
Assignments sheets can be interactive providing video lessons and tutorials or take students to specific web links for research.
Teachers can report on assignments completed
Grade  Books
Report Cards and Progress Report available.
ReportWriter also allows you to create and design your own custom curriculum.  And all assignments can be linked to specific learning objectives and matched to common core standards.
ReportWriter runs on a teacher's computer and no other specialized technology is required!  Although synchronization through the Internet is required monthly, a continuous Internet connection is not.
ReportWriter can run without connecting to the School Pathways Student Information System.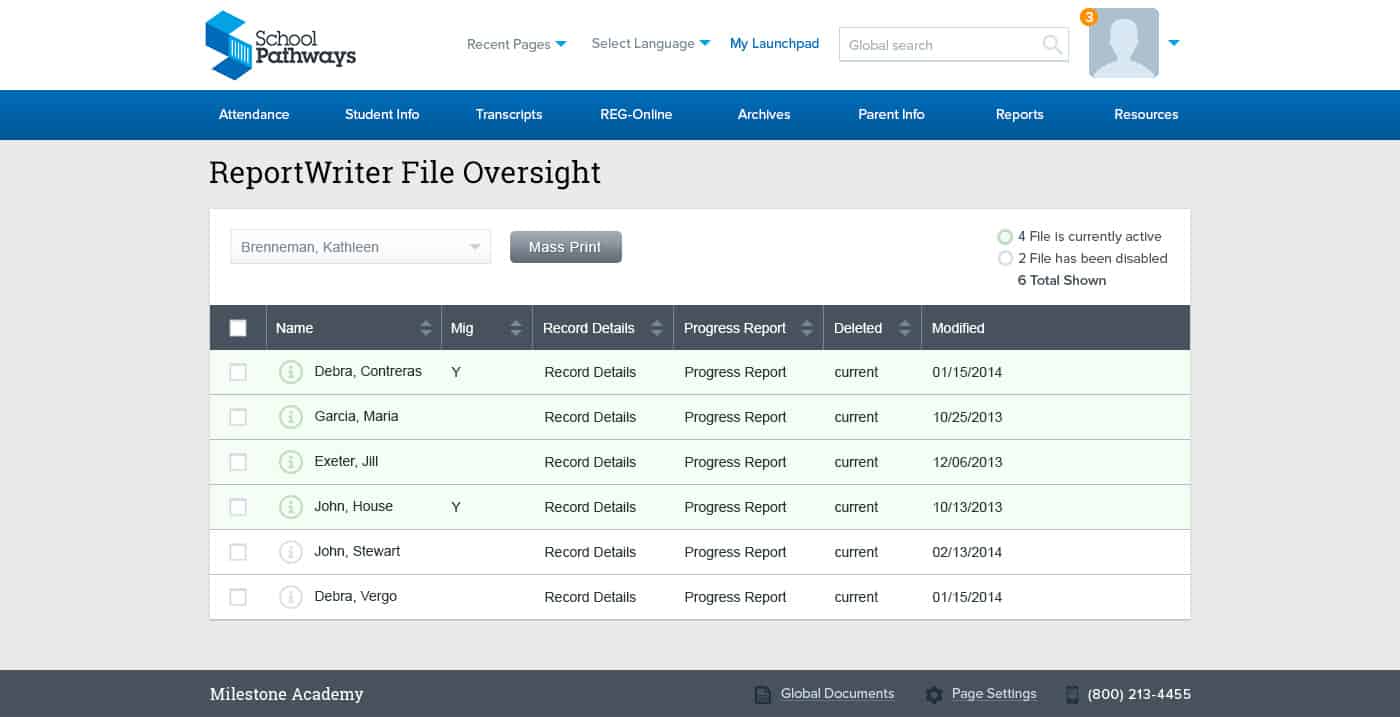 I'm definitely a good example of someone who is not at ease with the computer but I'm very comfortable using ReportWriter. It's made creating learning records so much easier!
– Darlene
Parkview School